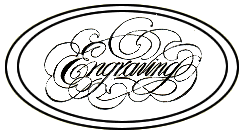 Commissions
Much of my day to day work consists of private commissions from all sorts of people from all walks of life. It can be a broad spectrum of ideas ranging from "one off" personal jewellery items, special awards for clubs, industries and organisations, grandfather clock faces, celebratory messages on champagne bottles - in fact anything!!
Below are examples of recent commissions, that I have designed, manufactured & engraved.
Silver Night scene bracelet applied silver angels, gold moon and diamond stars.

Silver Frog Brooch with moving
arms and legs.
| | |
| --- | --- |
| Jester Award plus replicas for local commedians' charity golf tournament | Guitar Trophy for Chet Atkins commissioned by Gibson Guitars. |
| | |
Celebratory gold leaf infilled
engraved champagne bottles.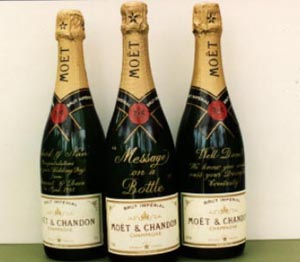 Copper gin still arrives
at workshop

Engraving under way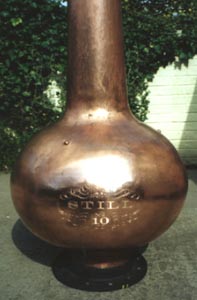 Finished

@ The Old Bull's Head, Bowling Street, Sandwich, Kent CT13 9HA
Tel/Fax: +44 (0)7793 583434 - Email: info@keithraesengraver.co.uk
Instagram: engraver26